Module 9: Problem Solving Through Mediation
MODULE 9: PROBLEM SOLVING THROUGH MEDIATION
In this module, we teach young people and their caregivers together how to use a script to find a middle ground when youth or caregivers want to be treated differently. While we recognize adults still hold the power and can choose to accept a mediated solution or not, research has shown this script can help adults and caregivers reach resolution.
It is step-by-step, follow the script and see what happens. We are indebted to Dr. Nancy Stein who shared her evidence-based mediation scripts with us for this module. We changed them around to make them a bit more foster care friendly.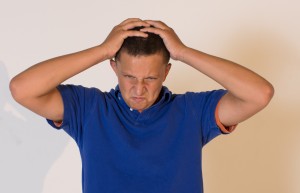 Here, Theo is frustrated that his group home staff won't let him express how unjust he thinks a consequence is. He and his primary staff member use the mediation script to see if they can find a resolution on how he can express how unjust he thinks things are without earning consequences for talking back.
The activities center around two uses of the mediation script.
The online version of this module for young people and their caregivers are the same. You can access it HERE.