Module 10: Preventing Ugly Emotion Episodes
MODULE 10: PREVENTING UGLY EMOTION EPISODES
There are lots of things we can do to put ourselves in better emotional shape so that we experience fewer emotion episodes. In this module, we get the run through, from exercise to good sleep to hygiene to avoiding booze.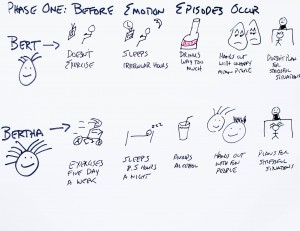 Young people finish our program by developing artwork that envisions them leading a life that promotes emotional health.
The online version of this module  is the same for young people and their caregivers. You can access it HERE.